It's really all about you.
With Trivessa, our focus is to help small business owners communicate their story to their audience.
It begins with a website.
Then, as you grow, we work with you to layer services onto your website that can help you engage prospective clients while managing the relationship with your existing clients. We offer a collection of services to help you create compelling content for your site and to share across social media. Finally, we can help you track the performance of your content to help sharpen your focus or reveal a new opportunity.
We work with you to incorporate these tools not all at once, but over time, at your speed, and within your budget.
We do what we do so you can keep doing what you do.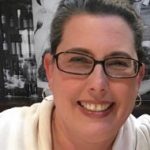 Irene Lopez
Co-owner and CMO
Irene has a background in media planning, buying and ad sales. She has translated her experience working with companies like American Express Publishing, Dole Foods, Nissan Motors and Princess Cruises to help small businesses and non-profits achieve their objectives.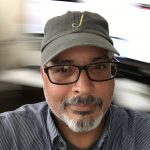 Julius Lopez
Co-owner and COO
Self-taught, Julius created his first website back when Netscape Navigator was the top browser. His IT background includes UCLA, Intuit, and the BBC. He now specializes in building fast, secure websites with WordPress, web builders Wix, SquareSpace, Weebly, Shopify, and GoDaddy.