A business website is essential. It is the cornerstone of your marketing efforts. But now, every website must be designed for mobile. We are going to address some recent changes in how Google ranks websites and the connection to building for mobile. We will also clear up some confusion about the terms mobile responsive web design and mobile first web design and provide you with easy-to-follow guidelines and actionable information.
A website is now essential. And a website must be designed for mobile.
In the not so distant past, the phone book was the primary means of locating a business. A website was merely an afterthought. A website was cool and something that companies on the cutting edge would have. Today, a  website is a requirement for doing business. And it must be easy to view on every screen size from laptops to tablets and most importantly smartphones. A mobile website is no longer recommended, it is required. This is not a matter of design preference. It can be a matter of lost visitors, lost leads and therefore lost sales.
PULL QUOTE>According to Google, 61% of users are unlikely to return to a site on mobile if they had trouble accessing it.
The percentage of users abandoning sites that are not built for mobile will continue to rise as users become more savvy and impatient. You don't want potential customers to have to pinch to zoom or have to turn their phone horizontal to view your website. Users need to have the best and most consistent experience possible on your website. A site that doesn't deliver a mobile experience is a turn-off for a user and potential customer. Let's get to know the differences between mobile responsive web design and a site that is built mobile first.
First, we need to understand what the difference between a mobile friendly site, and a mobile responsive site. We will have you test your site to determine if it is ready for mobile users.
What is a Mobile Friendly Website?
Mobile friendly means nothing more than your site will display on a mobile device, even though it wasn't originally designed to do so. This term is frequently used as a less technical term for a site that is built for mobile. It is not a term used to denote how developers really build sites so when it is used in that manner, it is a bit of a misnomer.
What is Mobile Responsive Web Design?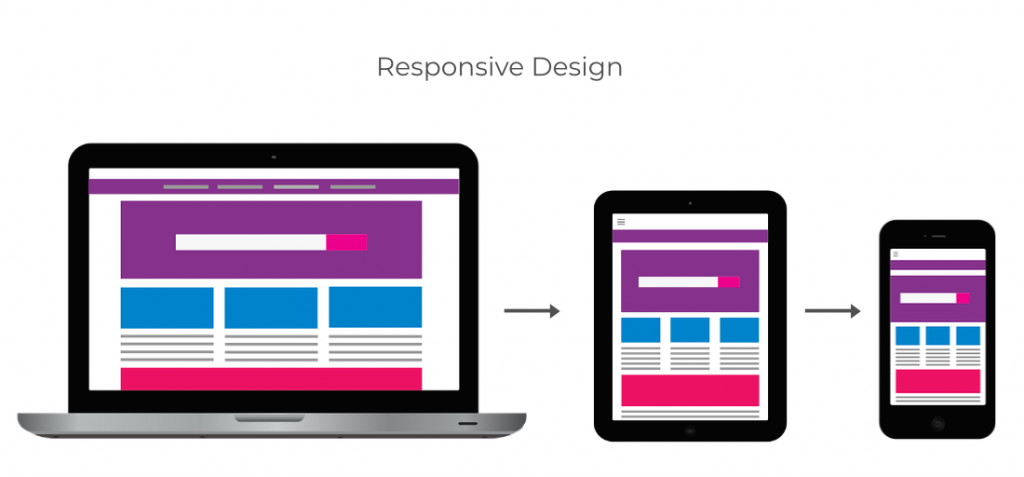 Mobile responsive web design is design that is built for a desktop platforms first, then designed to scale down to fit mobile devices. With many website building platforms, the developer can use built-in tools to see how the site will appear on a desktop, a tablet and on a mobile phone. Adjustments must be made so visitors to your website can view content correctly on their mobile devices. Images will likely need to be re-sized, font sizes will need adjustment and other formatting techniques will be used in order to build a mobile responsive website.
Also Read: Making Productive Use of Business Downtime
What is Mobile First Web Design?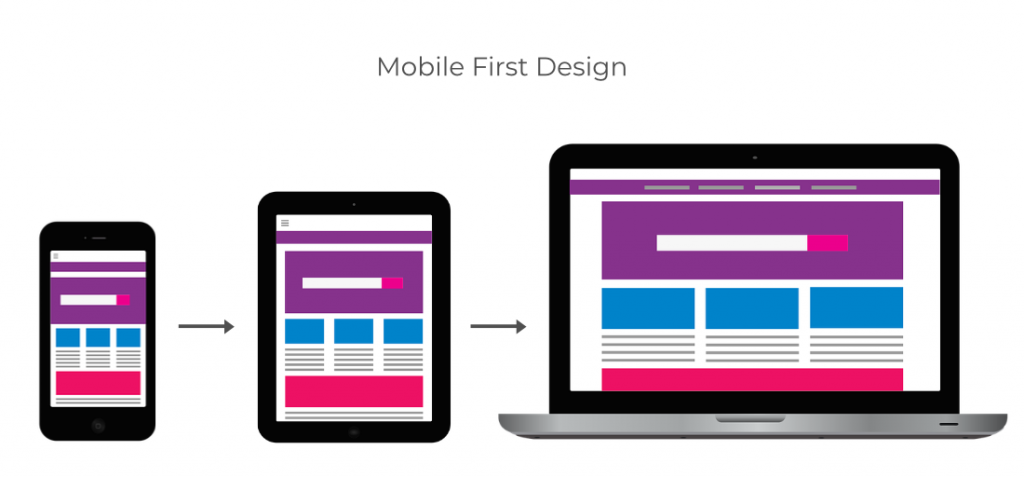 A website built mobile first, is designed to display properly on mobile, but it also provides the best user experience on all devices. Mobile first web design is where the site is built for smartphone sized dimensions first, then designed for the larger tablet and laptop/desktop dimensions. This design takes into account that most site visitors will be viewing the website on mobile devices. So the designer starts there instead of starting with the desktop dimensions. Again, changes to image sizes, adjustments in font sizes and other elements to the site are done by the developer to ensure that the site looks great across all platform sizes.
Is My Website Built for Mobile?
Open your website in a browser on your desktop. Now open your website on your smartphone or tablet then compare the two.
Do you need to rotate the phone to view the website in its entirety? Are you forced to pinch and zoom the page to view a link? If any of these are true, then your site is is not built for mobile. It may be "mobile friendly" if you are able to navigate, but is that enough? The short answer is 'no.' Consider your experience with your site. Now consider your site visitors. How long will they stay on your website if they have to pinch and zoom to navigate their way around? They may just head over to the website of a competitor.
PULL QUOTE>Research show 85% of adults think a company website when viewed on a mobile device should be as good or better than its desktop website.
Now go back to the desktop version of your website. Take any corner and drag it to its opposite corner. If you start at the lower left corner, drag it to the upper right. What happens as you resize the window? Did the elements of your website rearrange themselves as the corner moved? If yes, then your website is built for mobile. To confirm this, look at your phone. Do all the elements you see look the same as those on the desktop, but just rearranged? If so, then your website is built for mobile. A website built for mobile will not burden your visitors with pinching and zooming to view any part of it. Text should be legible without any interaction by your visitors.
Why Your Website Must Be Designed for Mobile
A website built for smaller screens is essential for the user experience, but did you know that Google has been working toward implementation of their policy to index only the mobile version of websites? That means when Google looks at your site to add it to their search database, they will look at the mobile version of your site. In the past, if you did not have a mobile site, Google would then default to the desktop version of your site. Beginning in March 2021, that is no longer the case. Your website must be mobile or it will not be included in Google search. Fewer search results may mean lost revenue. A site built for mobile is no longer optional. It is a requirement.
Which is better for me? Mobile Responsive or Mobile First?
How your site gets to mobile can be dependent on a number of factors. Look over the factors listed below and consider the type of business, the type of data your site houses, and your target market. Also take a look at the analytics of your current site (if you have one) and consider how current user satisfaction may drive the decision. Ultimately, a consultation with a website developer can assist you in determining the best needs for your website and how best to build your new site or redesign your existing one. If you hire a website developer, he or she will take these factors into consideration when building your site.
Sites better suited for mobile responsive website design
A "heavy" or weighted down site with a lot of data that will be slower to load on mobile.
Your analytics show that access to your current site is mostly from desktop and future visits are less likely from mobile devices.
A B2B (business-facing) site with little to no access on mobile devices.
Sites that should be build mobile first
Consumer-facing site with heavy visitation by users on mobile devices.
A site with strong visuals that lends itself to the mobile format.
Analytics for the current site shows visits from mobile are strong, but it has a high bounce rate. This may indicate low satisfaction with the current mobile site. A site built mobile first may present an opportunity.
We Can Help!
We build to the philosophy that every website must be designed for mobile. Whether it's a mobile responsive site or built mobile first, we build based on the unique needs of each client. We build with the latest tools so the sites we build for our clients are ready for mobile users. We take the extra time needed when building our sites. This way images, layout, fonts and page flow are easy to navigate on any device and look great!
Check out some of our past projects, contact us or schedule a free, no obligation consultation.We do website design and development, WordPress Care Plans, website audits, and as-needed support with our HelpMe! service. We offer a free, no obligation consultation. Give us a call, send us an email, or schedule a time to chat directly on our calendar. We look forward to connecting with you about your new or re-designed website!